Enter a world where nothing is
impossible and the seemingly
ordinary becomes the incredible.
Experience ORIGINAL ILLUSIONS
"Dinner",
"The Sorcerer's Apprentice",
"The Rites of Spring",
"Through the Looking Glass" &
"Floating Butterflies" along with
other intriguing and astonishing
performance pieces.
Including engaging classics of magic,
amazing feats of mentalism
plus a few surprises.

Sharing something amazing today
and helping create
great memories that last a lifetime



CBS Rated
Illusions by Vick
a Top 5 Magician


National Talent Agency
Gigmasters rates
Illusions by Vick
Top Magician in
MD, DC, VA & PA
out of over 300 acts
they represent!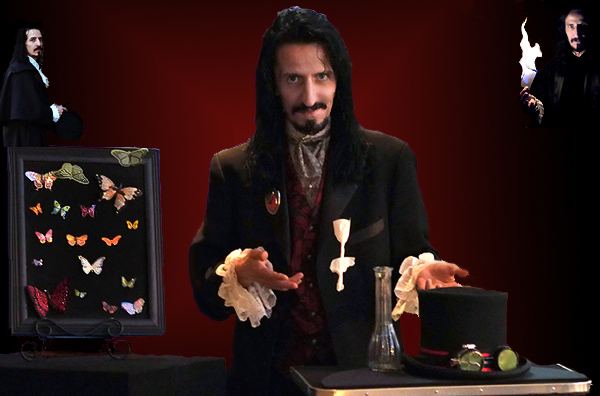 Be amazed by beautiful, original illusions
Astounding feats of Mentalism
and engaging classics of magic


Share the smiles and magic
with a fun filled, amazing and engaging event
of exceptional entertainment

Adult and all age shows available


Call 443-540-9631 or email
for details and to schedule your show


Click Here for the specially crafted
Blue & Gold Banquet show